Advertisements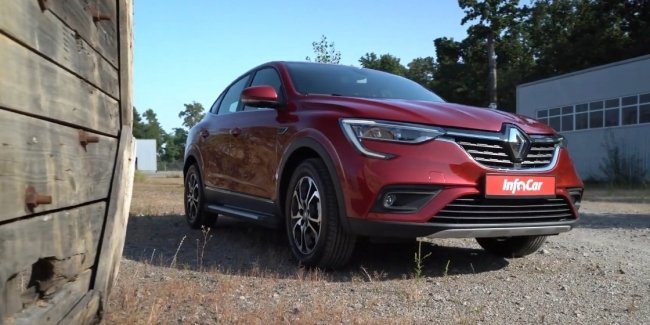 On September 16, the Ukrainian presentation of Renault Agcap took place in Kiev. So, the phrase "Ukrainian presentation was held in Kiev" seems a bit strange. However, only for those who hear about this car for the first time. Others have known about Arcana for a long time: it was first shown at the Moscow international motor show back in August 2018.
Someone has already called the Ukrainian presentation an event of an epoch-making scale. Because the" Ukrainian " Arkana will be assembled at the Zaporozhye automobile plant. Accordingly, we can say that the resumption of the automotive industry in Ukraine is so desirable. On the other hand, the "Ukrainian" Arkana are machine kits manufactured at the Renault Russia plant, which is located in Moscow, so it's probably too early to talk about a Grand restoration.
So what is it, this coupe-like crossover with French roots, made in Russia and reassembled in Ukraine? We tried to share our impressions about this car as quickly as possible, so today we present you a full-scale test drive. Where we deal with the exterior design and interior, engines and variators, complete sets and, most importantly, prices. Where we tell you whether Arkana can compete with the" favorites " of our market Renault Duster and Kia Sportage.
We tried to be as objective as possible for you. Yes, there must always be a personal point of view. For example, you can (not) perceive Arcana, as does the editor-in-chief of our portal Pavel Kashchuk on his personal Facebook page. He asks us to remember that the state budget of Russia, with which we are at war, is filled with money that each of the buyers will give for this Renault.
You can argue otherwise. For example, that the jobs created at the gas station, as well as taxes paid to the Ukrainian budget, make the decision to bring Arkan to us justified and even desirable.
You can take another position. But test drives flexautocar.com– this is primarily about cars. Accordingly, you have 40 informative (and as objective as possible) minutes ahead of you about how successful the Renault Arkana crossover turned out to be.