Advertisements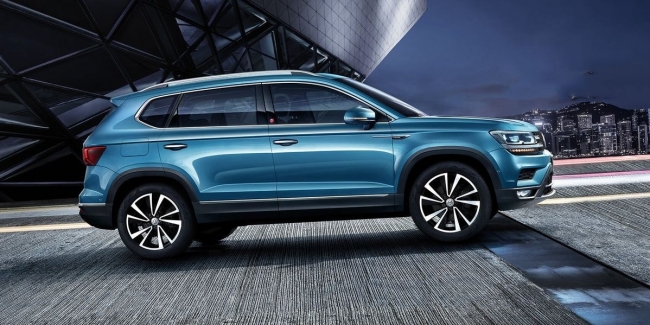 Volkswagen has published a new teaser of the compact crossover, which in the model range will be located a step below the Tiguan. In the US, the new product will be named Taos – in honor of the city in the North of the us state of new Mexico.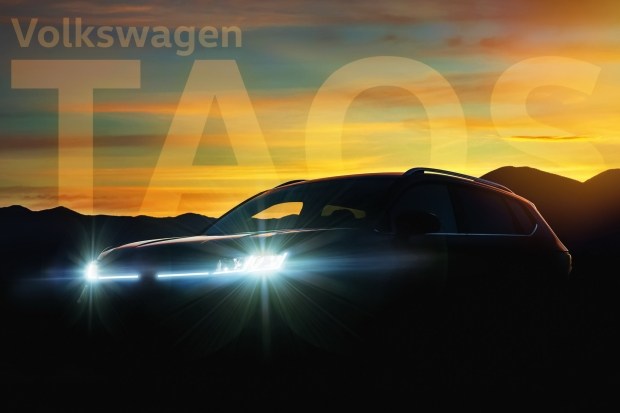 The crossover, which is essentially a recast version of the Skoda Karoq, has been sold in China since 2018 under the name Tharu. It was expected that in Latin America the model will be called Tarek.
The darkened photo shows the silhouette of a car in a three-quarter angle with the roof and rear rack piled up. From the Chinese version, the new product is distinguished by a radiator grille, emphasized by thin diode stripes. In addition, the car will receive slightly modified bumpers, a different optics pattern and an updated logo.
In China, Volkswagen Tharu is offered with two petrol turbo engines of 1.4 and 2.0 liters and 150 and 186 horsepower, respectively. Both engines are paired with "robots". In South America, the crossover will appear with a 150-horsepower 1.4 TSI engine, a six-speed automatic and front-wheel drive. Later, a version with a more powerful 2.0 engine will go on sale.
Volkswagen Taos will premiere on October 13 in the United States. It is not yet known when the new product will be released on markets outside of China.