Advertisements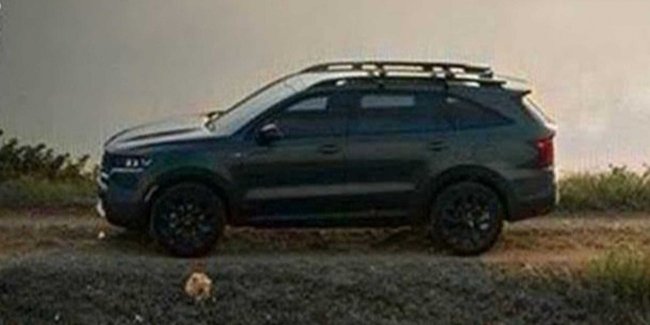 KIA introduced the fourth-generation Sorento for Asian markets back in February, and a month later showed off a version for Europe. Now the mid-size SUV is preparing to debut in the X-Line version. This is a more severe modification of the crossover. Note that KIA also produces this version for the Soul, Seltos, Rio models, and in the future there may be a Telluride X-Line.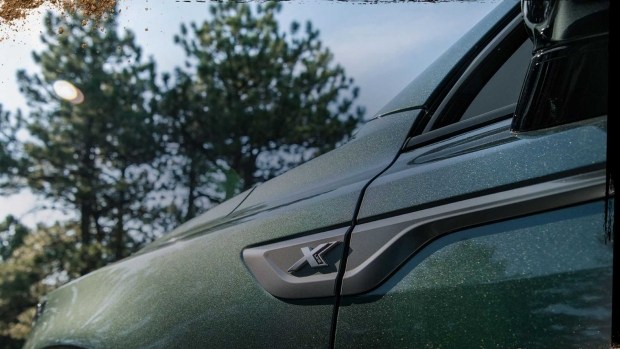 Anyway, back to the Sorento. It will be released in the US next Tuesday, September 22. Meanwhile, KIA has released several teaser images, one showing the X-Line icon and the other showing the side profile of the brand-new SUV in the new version. Both photos show the updated Sorento painted in a green shade, possibly Undercover Green, which was used for the Soul X-Line.
The specifications for the US-bound model will be revealed next week, but we already have a pretty good idea of what's in store for us when looking at the global Sorento. The SUV will be powered by a 2.5-liter turbocharged petrol engine with 277 horsepower and 421 Nm of torque. KIA has also developed a new Sorento with a hybrid transmission that combines a 1.6-liter turbocharged petrol engine and a 44 kW electric motor with a combined output of 227 HP and 350 Nm.
The electrified version will get a six-speed automatic transmission and all-wheel drive, while the plug-in hybrid version should be available soon in some markets. There is also a 2.2-litre diesel engine for Europe with 199 HP and 440 Nm, linked to a new eight-speed dual-clutch automatic transmission, but it is unlikely to make it to the US.
Since the North American version will be available in the 2021 model year, we expect the new Sorento to go on sale later this year.