Advertisements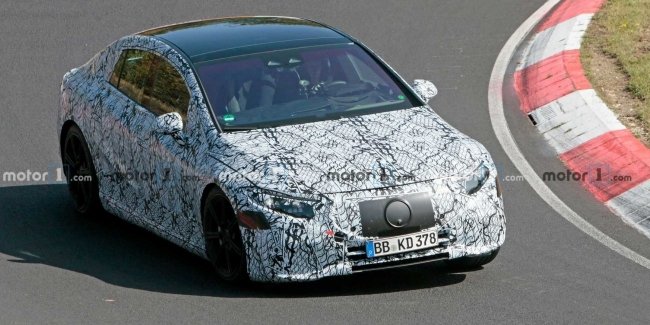 The flagship model of the EQ sub-brand will be practical, like the Tesla Model S.
The new Mercedes-Benz S-class, introduced earlier this fall, will soon be joined by its all-electric counterpart named EQS. Recent images taken by our spies at the Nurburgring indicate that this will be an ideologically close, but still completely different model.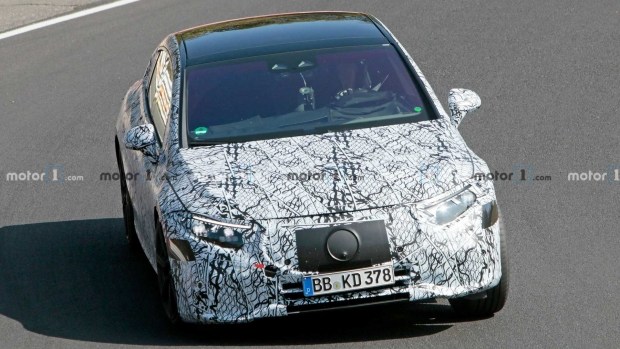 Unlike the EQC electric crossover, based on the fuel GLC, the EQS does not share a platform or even a body type with the regular Daimler flagship. This is not a sedan, but a five-door liftback in the spirit of the main competitor and trendsetter for large luxury electric cars-the Tesla Model S.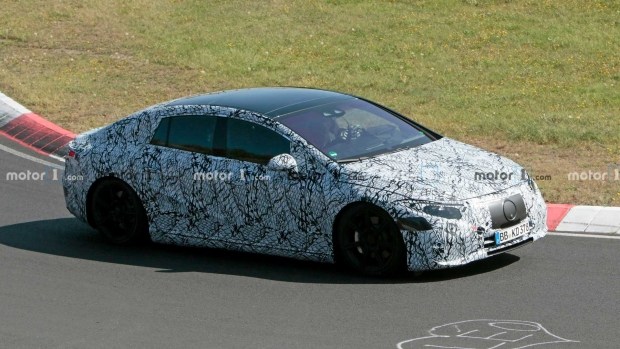 In addition to the large Luggage door, which is clearly visible in the new photos, you can see the pull-out handles like the same S-class. A curious detail: the prototype that we saw in July had one charging port hatch on the front wing, and this new one seems to have two, and on the rear wings – which, of course, is convenient.
Unfortunately, there is no less disguise, but we assume that the production model will not be too different from the Vision EQS concept shown a year ago. This summer, the CEO of the German concern Ola Kallenius promised that the electric car will be able to travel 700 kilometers on a single charge. According to this indicator, it will surpass the Tesla Model S, but will be inferior to the latest Lucid Air – although in this matter, first, you need to take into account the certification methodology, and secondly, wait for the results of testing in real conditions.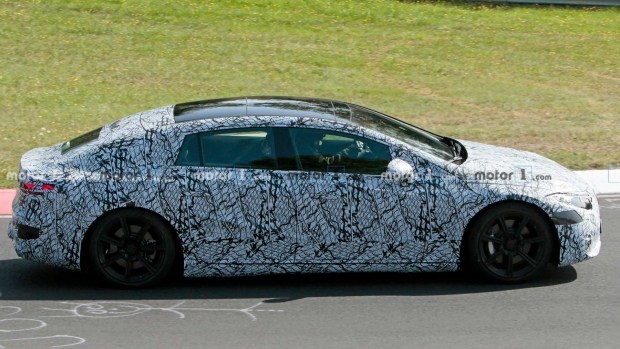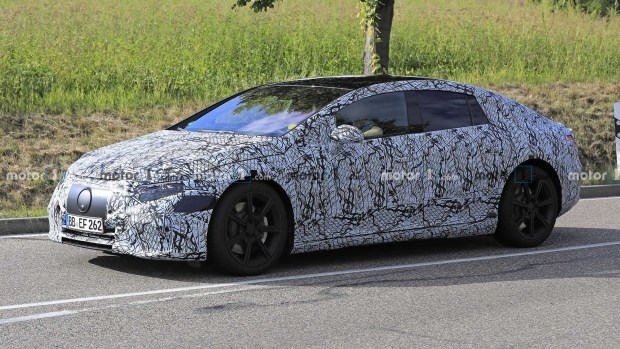 There are already rumors that EQS will get a " charged "version from Mercedes-AMG – not so" long-range", but more powerful and dynamic. Fortunately, the division has experience with electric vehicles: it released a small-scale SLS AMG Electric Drive back in 2013. This raises an interesting question: what exactly will the engineers from Affalterbach offer as an alternative to their own 800-horsepower petrol-electric S 73e?