Advertisements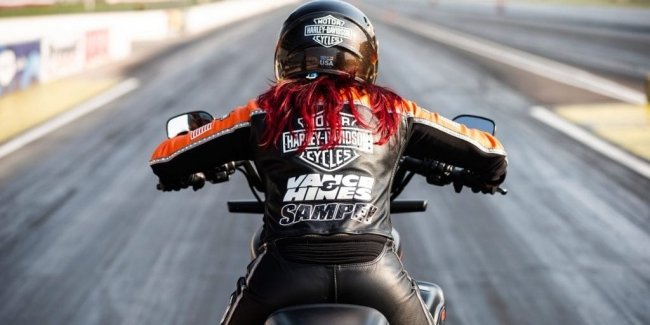 On September 4, Angelle Sampey piloted a Harley-Davidson LiveWire in drag races. She managed to set a new speed record and the best time in the electric bike category.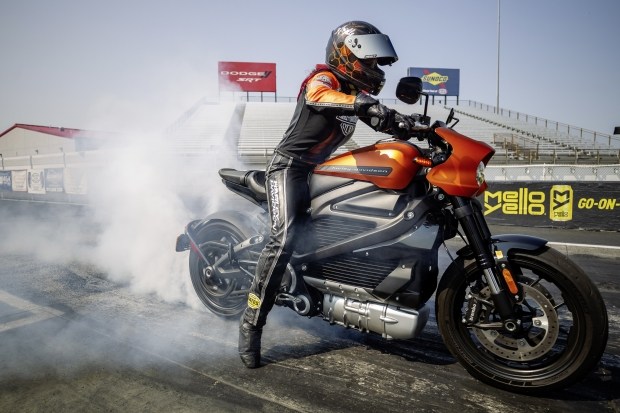 Angell completed 1/8 of the mile in 7.017 seconds and the full 1/4 of the mile in 11.156 seconds. The speed was 110.35 mph (177.59 km/h). An impressive result, since the top speed of the Harley-Davidson LiveWire is limited to 110 mph, meaning that Angell squeezed 100% of the bike's capabilities. The race took place at the "Denso Spart Plugs NHRA U.S. Nationals" event at the Lucas oil Raceway in Indianapolis.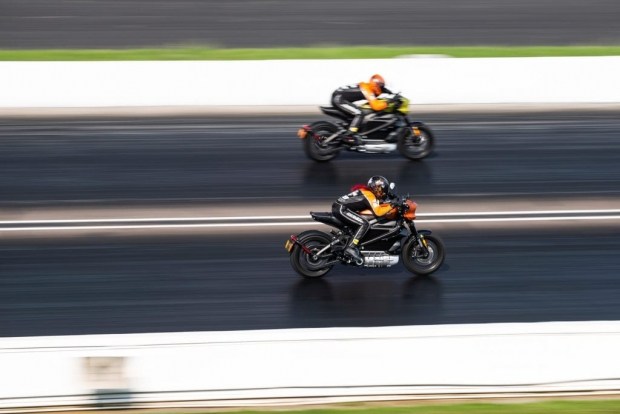 Angelle Sampey:
"Let me tell you what's amazing about this. I first piloted a LiveWire. I was looking forward to trying it out on the track. LiveWire is so easy to operate and pilot. Just turn the throttle and go ahead…»
Angell Sampey is a Harley-Davidson Screamin' Eagle/Vance & Hines racing driver. She is a three-time Pro Stock champion. She knows a lot about speed.