Advertisements
A modified Tesla Model 3 Performance electric car driven by pilot Randy Pobst was involved in an accident on Pikes-Peak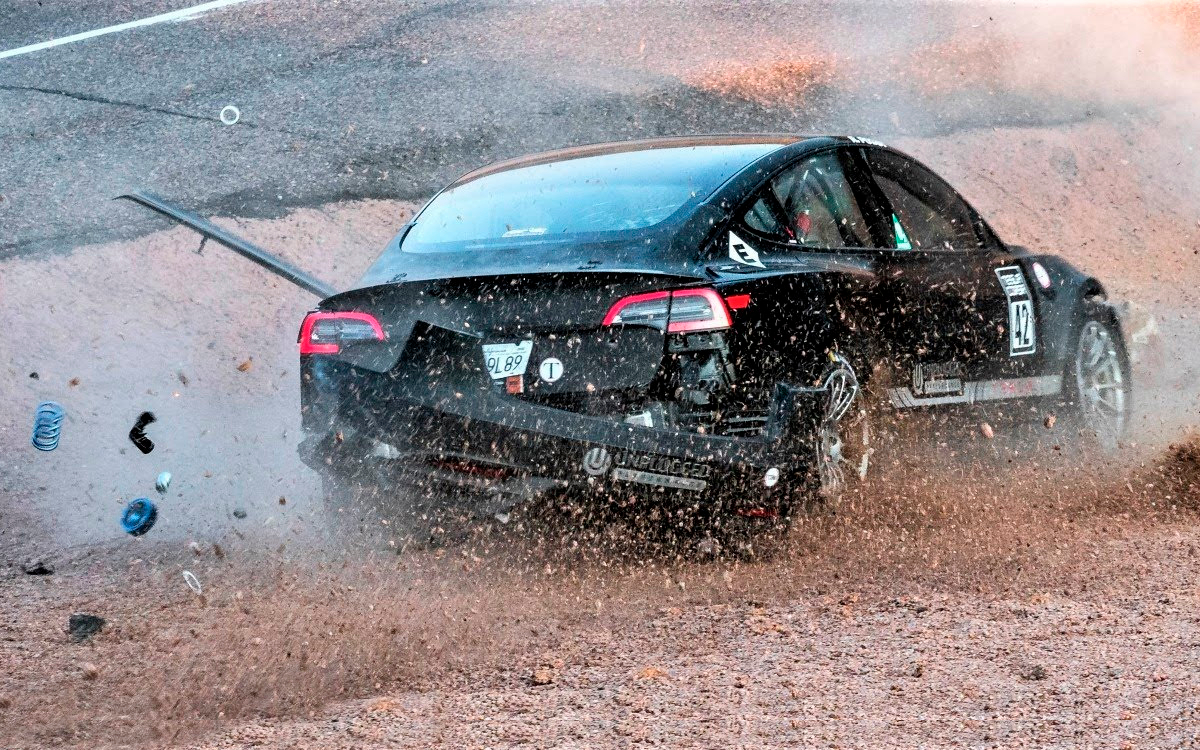 The Tesla Model 3 electric car was involved in an accident while preparing to climb Pikes-Peak . The driver of the car was pilot Randy Pobst. The driver was not injured during the incident. The consequences of the accident were shown in a video that was posted on the YouTube channel of Tesla Photographer.
The training involved a modified version of the electric car called the Tesla Model 3 Performance. The car belonged to the tuning company Unplugged Performance. As a result of the accident, the front and back of the car were seriously damaged. Despite this, the electric car was completely restored by repairmen in the shortest possible time.
The absolute Pikes-Peak track record for electric cars belongs to Volkswagen I. D. R. The car driven by Frenchman Romain Dumas passed the track in 7 minutes 57.148 seconds. Thus, the electric car surpassed the result of Sebastian Loeb, who, in 2012, driving a Peugeot 208 showed a result of 8 minutes 13.878 seconds.