Advertisements
An American retro pickup truck drove a 19.99-kilometer track with a nearly 1,500-meter height difference and 156 turns in 11 minutes 24.065 seconds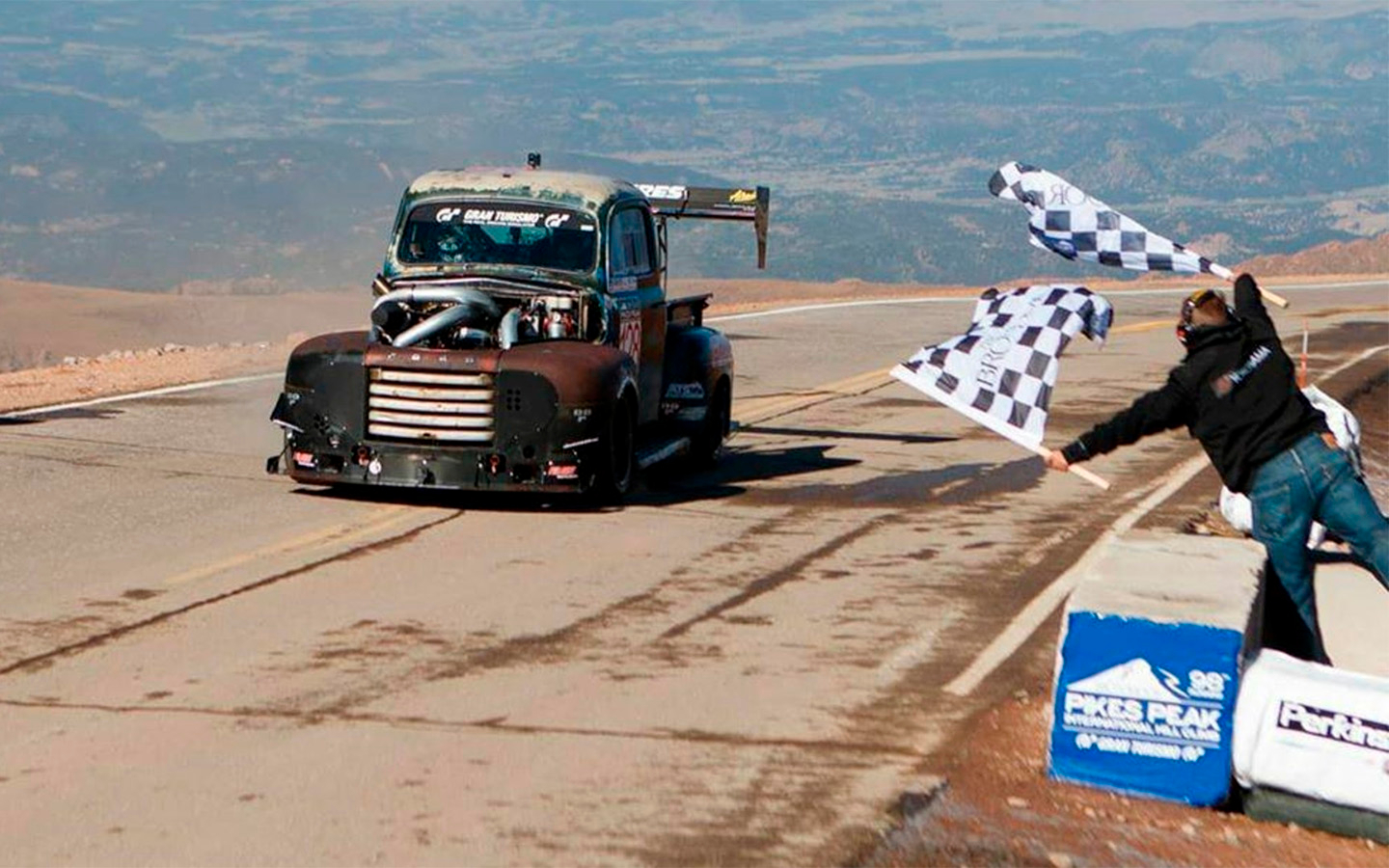 A modified 1949 Ford F1 pickup truck set a new record for climbing Pikes-Peak among diesel cars. The car was driven by pilot Scott Birdsell, according to The Drive.
The rider completed the 19.99-kilometer track with a nearly 1,500-meter elevation drop and 156 turns in 11 minutes, 24.065 seconds. Thus, the American pickup truck by as much as 13 seconds surpassed the achievement of the previous track record holder — Mercedes-Benz C300D 4Matic.
The rear-wheel drive Ford F1 pickup is equipped with a 6.7-liter Cummins diesel engine. Its exact characteristics are kept secret. According to unofficial data, the engine output exceeds 1400 horsepower. The car is also equipped with a modified brake system, ultra-wide Toyo tires and sports shock absorbers.
As the driver told The Drive, towards the end of the race, his car's brakes overheated. This is a very common problem on Pikes-Peak due to the large number of turns. However, this did not prevent Birdsell from setting a new record.
The standard version of the Ford F1 was introduced in 1948. The car was equipped with 6 and 8 cylinder engines. The power of the top unit was 145 horsepower. The load capacity of the pickup truck, depending on the version, could reach 1.25 tons.
The famous American competition on Pikes-Peak has been held since 1916. The start is located at an altitude of 2,862 m above sea level, and the finish is at an altitude of 4,301 meters. That is why the competition is also called "Race in the clouds". The total distance of the route, which is a serpentine with many turns, is 19.99 kilometres. When there are no competitions on the mountain, anyone can drive along the famous highway.
Volkswagen ID. R became the fastest electric car in the Nurburgring
Acura has prepared the MDX crossover for the "Race in the clouds»